Shiatsu is a body therapy, of Japanese origin, which acts on the different energetic levels of the body, both physical and psychological. Shiatsu is first and foremost a preventive treatment that helps maintain health and prevent illness. Have you heard of Shiatsu massage in Geneva? Or are you interested in this treatment? Here are 5 things you should know before making an appointment.
1 - What is Shiatsu massage?
Shiatsu massage is a manual practice originating in Japan and derived from traditional Chinese medicine, which uses finger pressure on key points of the body to relieve muscle tension. It has also been used for centuries to treat conditions ranging from migraines to infertility. Shiatsu massage is highly beneficial for everyone, especially for those in poor health.
2 - Why have a Shiatsu session?
If you are looking for a massage with a more holistic approach, Shiatsu is the perfect choice. It combines acupressure and deep tissue to relieve stress and muscle tension. Shiatsu is a form of massage that involves applying pressure to certain points on the body, called sen. These points are connected to the meridians, which carry energy throughout the body.
Schematically, Shiatsu works on four elements: musculo-articular mobilizations, a deep massage, the use of Chinese meridians and their energy points and, finally, the harmonization of the body with the mind.
The combination of pressure and energy balances your body's energy flow and releases tension in tight muscles. Shiatsu can be used to treat many ailments such as:
headaches
Back pain and lumbago
Arthritis and muscle spasms.
Tendinitis and sciatica
Inflammation
3 - How does a Shiatsu massage work?
Shiatsu is practiced on a person dressed in light, soft clothing. Traditionally the patient lies on a futon but can also be on a table if necessary. The therapist usually starts with long strokes and gentle pressure on the whole body.
He then applies pressure with his thumbs and fingers, but also with his palms, elbows, knees and feet, concentrating on the specific areas to be treated.
These points are called "tsubos" and each meridian is linked to a specific organ or function. The therapist will also monitor your breathing throughout the session in order to make the necessary adjustments for maximum effectiveness.
The therapist uses his or her hands or feet to apply pressure to different parts of the body
of your body. This process can be extremely relaxing and can lead you to
fall asleep!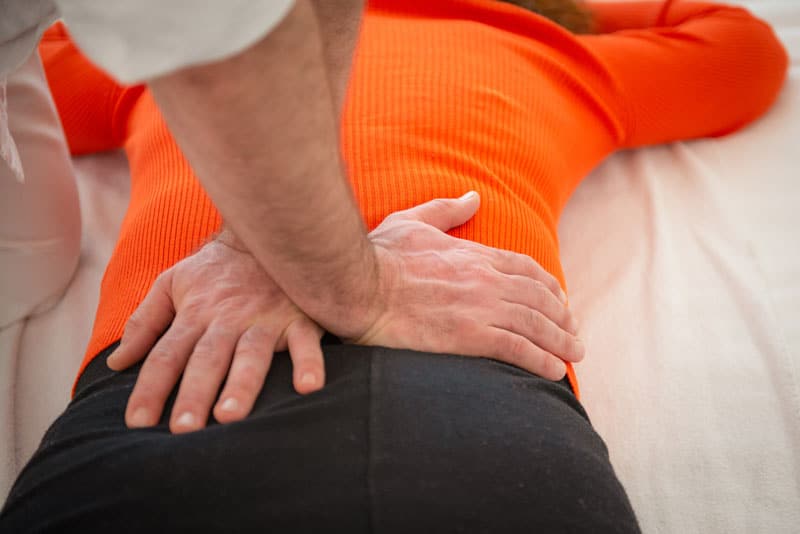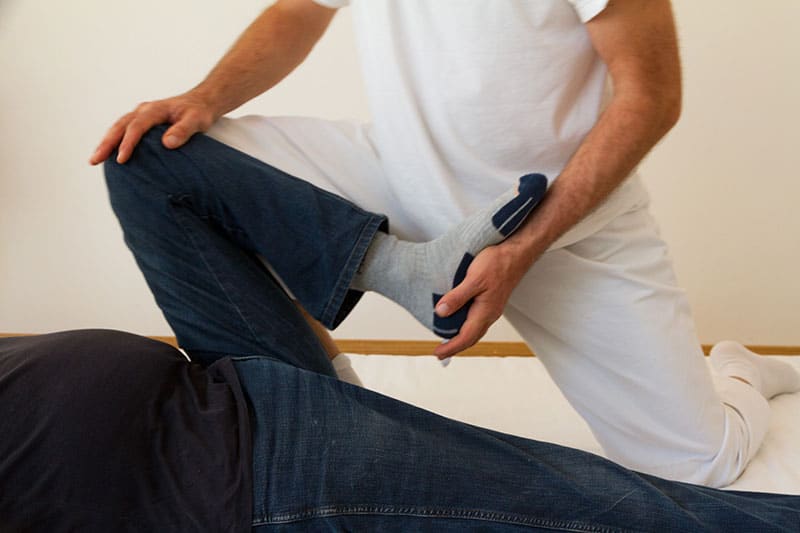 4 - What are the benefits of Shiatsu massage?
Shiatsu acts particularly on the nervous system. It brings immediate effects of relaxation, physical and psychological, contributing to improve the well-being. It balances the energy system in its entirety to maintain vitality. Pressure and other manipulations soothe tension, relax muscles and stimulate the immune system. A better blood circulation and a better breathing are also felt.
Shiatsu massage practiced regularly allows :
Reduce stress and balance emotional life.
Improve the quality of sleep.
Stimulate blood and lymphatic circulation.
Strengthen the body's self-defense system (immunity).
Reduce tension, muscle and joint pain.
Relieve discomfort and digestive disorders.
Shiatsu can be practiced "as a complementary therapy. It helps the body to
repair. It is ideal for overworked bodies and minds. On the other hand, Shiatsu
does not replace the support of a health professional but completes the
medical treatment.
5 - What are the contraindications of Shiatsu massage?
In general, Shiatsu massage is safe for almost everyone. There are some contraindications and precautions to take before receiving a Shiatsu massage.
People with bleeding disorders, such as hemophilia or leukemia, should not receive Shiatsu massage, as it can cause bleeding.
If you have high blood pressure or heart disease, it is best to ask your doctor's advice before receiving a Shiatsu massage.
If you have an open wound on your back or any other part of your body where the therapist will be applying pressure, be sure to let him/her know so that he/she can avoid applying too much pressure to these areas.
Shiatsu massage Geneva, Terre des Sens opens its doors to you
Feeling tense and stressed? You want to relax? You've come to the right place!
Whether you are looking for a way to manage your stress levels or simply want to treat yourself, our team of expert massage therapists will work with you to create a personalized experience that meets your needs.
Our massages are customized for each client based on their needs and preferences. We offer both traditional full body treatments and more focused treatments such as foot reflexology, head massages, prenatal massages, and more. Our approach is holistic - we believe that the mind, body, and spirit are interconnected, so we ensure that every aspect of your session is tailored to your specific needs.
If you have any questions about our services or how they can help you improve your quality of life, please contact us.
Follow us on social networks (Facebook And Instagram) and share the article!
Do not hesitate to contact us for any further information.