Cours de Yoga "Pranayama, asanas, musique et cuisine yogique"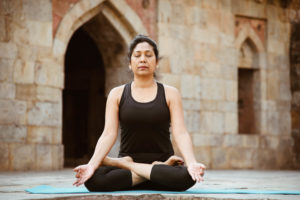 Cours de yoga gratuit donné en anglais par Bijoya, de nationalité indienne: musique yogique et introduction à la cuisine yogique indienne
Samedi 17/08/19 de 09h30 à 10h45
On voit souvent des postures (asanas) sophistiquées, mais les techniques de respiration (pranayama : souffle ou vie) sont l'élément clé du yoga.
Notre souffle canalisant les énergies négatives et positives, venez apprendre le yoga (pranayama/asanas), la plus simple façon de mieux gérer votre vie.
Venez avec tapis, coussin, tenue de yoga et de quoi vous couvrir
Réservation obligatoire: veuillez s'il vous plaît confirmer votre inscription par message, mail ou téléphone.
contact@terredessens.ch
022 840 00 48
Bijoya, Indian yoga instructor and her free yoga class to Terre des Sens' clients
The essence of yoga is Pranayama and Asana going hand in hand. However, it is commonly found that most Western parts of the world focus on Asana as a tool of exercise. The fancy yoga poses as seen over social media is not what yoga is all about. Not to forget that the most important part of yoga is Prayanama, which seems to be less emphasized. Pranayama is the science of breath. Pran means breath (or life) and Yama means technique. Through Pranayama we try to align our breath and body.
Our breath is the only element which plays a crucial role in our body, as our negative and positive energies are only channelised through our breath. Exercising the breath does not need any specific time and place, such as a yoga centre.
I would like to share with you a few breathing techniques such as:
• Anulom Vilom
• Brahmari
• Bhastrika
• Kapalbhati
• along with the Asanas
• and yogic music
Altogether, they can do wonders to our prana (life).
I will also introduce you to the brief concept of YOGIC FOOD and how it affects our daily life.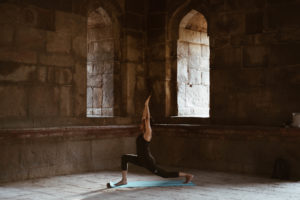 Date of Event: Saturday, August 17th 2019
Place of Event: Terre des Sens, Geneva
Yoga class: 09.30 A.M. to 10.30 A.M.
Yogic food intro: 10.40 A.M. to 10.50 A.M.
Charges to attend the event: FREE
Who can attend the event:
Anyone of any age who is not suffering from fever
Basic command of the English language is required
This is a great class for beginners, no prior yoga experience is required!
Experienced yogis also welcome, of course.
There's a maximum of 12 people, so registration is mandatory. As there are limited yoga mats, ''aspirant yogis'' will be chosen on a first-come-first-served basis. Please send an email to contact@terredessens.ch
Preparation for yoga: Empty stomach or very light fruits breakfast,
one hour before of the session
What you might expect: Learn the simplest way to take control of
your breath, thus of your life.
Looking forward to welcome all of you for a new beginning in your life.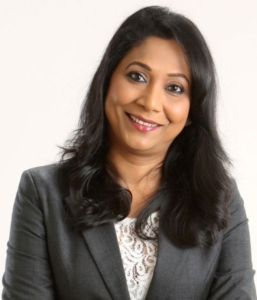 In last 20 years, little did I know that yoga would help me elevate my life´s force. Little did I know, that yoga would help me in expanding the life which is beyond me.
I am Bijoya Mohanty, an Indian by origin with a traditional Indian family, holding both a Masters in Commerce and a M.B.A, a successful luxury fashion entrepreneur based in Spain with an intensive travel schedule, a mother, a wife and a daughter of aging parents, has always made my life very challenging. I was expected to perform for all these major responsibilities flawlessly at my best! At times, it was nerve breaking.
It was back in 2005, when I was at the peak of my working career, my daughter was in her teens, my yogic path carved it´s way to show me another dimension to my life. That summer, my doctor advised me to go under a certain permanent medication to keep up my body. My mind was rejecting it, then, I decided to follow the yogic path. With my good karma, I found one of the most dedicated Guru (Mentor) Mr Anil Mudgal, who guided me in a yoga centre in New Delhi, run by the Government of India. He taught me the simplest form of Hatha yoga, which anyone can practise for their own well-being.
Every time I am asked ''what is the essence of my life'', I say that I am content; and to be as such, I did not follow any fancy or luxurious path. I just tried to align my mind and body through yoga. Now, my life journey is all about spreading simple and easy yoga and empowering everyone.
Booking:
contact@terredessens.ch
022 840 00 48